Dr. Corey H. Findlay DC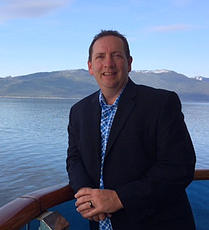 Dr. Corey Findlay grew up in Western Washington and has enjoyed making his home on the Olympic Peninsula. He attended Brigham Young University on a soccer scholarship and was a BYU and Western Athletic Conference scholar athlete award winner.
Dr. Findlay graduated in 1988 and then went to Palmer College of Chiropractic as a Presidential Scholar recipient. After graduating from chiropractic college in 1993 he began practicing at Mariner Chiropractic Center and has been there for over 24 years. Dr. Findlay had been granted Faculty Extension Status at Palmer College and has become one of the leading Chiropractors in Silverdale.
Dr. Findlay has earned the respect of his peers and profession and frequently is asked to perform second opinion exams for attorney offices and insurance companies. Dr. Findlay makes his home in Port Orchard, with his wife Kristin and their three sons. They enjoy sports, traveling and just being in the beautiful Northwest.
Dr. Chad H. Findlay DC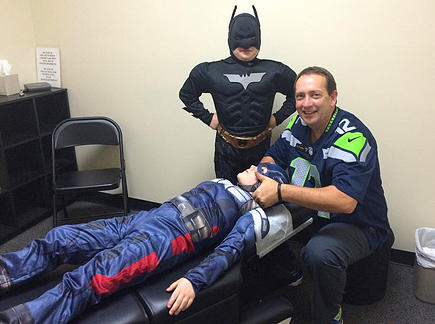 Dr. Chad has experienced the benefits of chiropractic his whole life. Having been raised with a father that is a Doctor of Chiropractic he is rooted in and passionate about his profession. He graduated from Peninsula High School in 2008. After high school, Dr. Chad lived in Concepcion Chile for two years as a missionary. Due to his experience there he speaks Spanish fluently. He studied two years at Olympic College in Bremerton and then finished his undergraduate studies at Palmer College of Chiropractic. In December 2011 Dr. Chad married his beautiful wife Lauren. In November of 2012 he began the graduate program at Palmer College of Chiropractic. During school, in 2014, they had their first daughter named Bentley. Dr. Chad spent hours devoted to extracurricular seminars learning techniques for analyzing and adjusting the spine and extremities. He graduated magna cum laude from Palmer College of Chiropractic with his Doctorate of Chiropractic. Dr. Chad and his family enjoy hikes/walks with their dog Bowzer, anything Seahawks, sports and most outdoor activities. The Findlay Family welcomed their son Porter in June of 2016. Dr. Chad is enthusiastic to serve as a Silverdale chiropractor for many years to come.